AUSTRAC orders audit of Sportsbet's and Bet365's compliance with financial crime
On November 3, 2022, AUSTRAC, the Australian Transaction Reports and Analysis Centre, took significant action by ordering the appointment of external auditors to assess the compliance of two corporate bookmakers, Sportsbet Pty Ltd (Sportsbet) and Hillside (Australia New Media) Pty Limited (Bet365), with the Anti-Money Laundering and Counter-Terrorism Financing Act 2006 (AML/CTF Act). This move emphasizes the importance of upholding financial crime laws and ensuring the integrity of Australia's financial system.
Audit to Assess compliance
AUSTRAC has authorized external auditors under section 162 of the AML/CTF Act to thoroughly evaluate Sportsbet's and Bet365's adherence to the AML/CTF Act and the Anti-Money Laundering and Counter-Terrorism Financing Rules Instrument 2007 (No. 1) (AML/CTF Rules). The appointed auditors will examine the following aspects of compliance:
1. Adopting and Maintaining an Effective AML/CTF Program
Sportsbet and Bet365 are expected to adopt and maintain a robust AML/CTF program incorporating risk-based systems and controls. This program should effectively identify, mitigate, and manage the risks associated with money laundering and terrorism financing (ML/TF).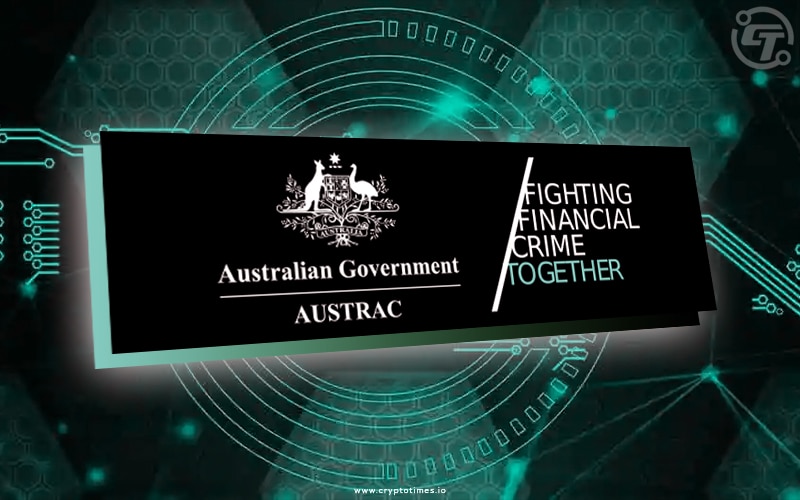 2. Conducting Comprehensive ML/TF Risk Assessment
Both bookmakers must undertake a thorough ML/TF risk assessment that considers the specific risks associated with their customer types, their designated services, and the methods employed for delivering those services.
3. Ensuring Oversight by Boards and Senior Management
Sportsbet and Bet365 should establish a framework that allows their Boards and senior management to oversee their Part A Programs, ensuring accountability and effective governance.
4. Proactive Customer Monitoring
It is essential for Sportsbet and Bet365 to monitor their customers diligently to mitigate ML/TF risks. By doing so, they can identify and manage any risks related to the provision of designated services that may facilitate money laundering or the financing of terrorism.
Comprehensive Examination
The extent of the audit conducted by the appointed external auditors will be determined by AUSTRAC and conducted at the expense of Sportsbet and Bet365. Within 180 days of their appointment, the auditors will submit their reports to AUSTRAC, providing an in-depth analysis of the bookmakers' compliance with the mentioned aspects.
Importance and Outcomes
The audit outcomes will be crucial in assisting Sportsbet and Bet365 in meeting their anti-money laundering and counter-terrorism financing obligations. Furthermore, the results will enable AUSTRAC to determine whether further regulatory actions are necessary to ensure compliance.
Nicole Rose, CEO of AUSTRAC, emphasized the seriousness of non-compliance with the AML/CTF Act. When systematic failings are identified, AUSTRAC takes decisive action to safeguard the integrity of Australia's financial system. Considering that Sportsbet and Bet365 are prominent players in the corporate bookmaking sector, AUSTRAC's actions serve as a notice to the entire industry to improve their practices.
The ultimate goal of enforcing compliance is to protect the community. Money laundering fuels organized crime and the associated harm it brings. Businesses operating in the frontline must fully understand and mitigate their risks while promptly reporting suspected crimes. AUSTRAC remains committed to taking swift action whenever non-compliance is detected, aiming to protect businesses from exploitation and safeguard the Australian community from harm.
To access the notices issued to Sportsbet and Bet365, you can view the PDF copies below:
External Audit under Section 162(2) of the AML/CTF Act
AUSTRAC possesses the authority to mandate a reporting entity to engage an external auditor to assess its compliance with the AML/CTF Act and the AML/CTF Rules under section 162(2) of the Act. This provision is triggered when there are reasonable grounds to suspect that the reporting entity has contravened or intends to contravene the AML/CTF Act or the AML/CTF Rules.
For more information about the consequences of non-compliance with AML/CTF laws, it is advisable to familiarize yourself with the relevant regulations and guidelines.
Read the full article here
---
---