10 Essential Skills for Successful Compliance Managers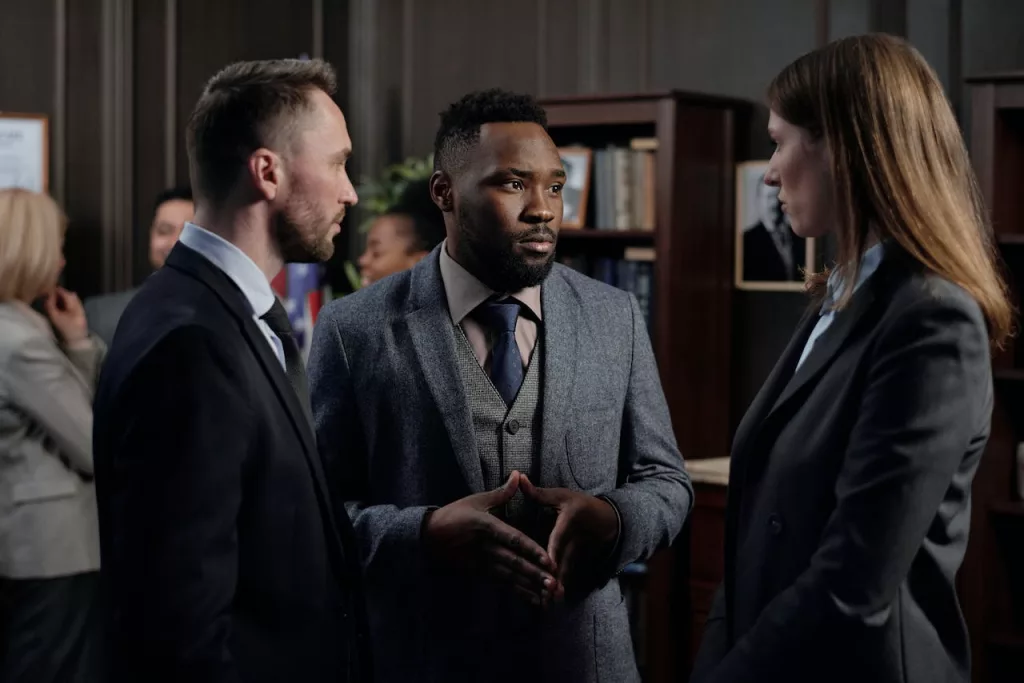 In the ever-evolving business environment, the role of compliance managers is becoming increasingly crucial. As guardians of an organization's ethical integrity, they ensure that business activities align with regulatory frameworks. This article outlines the essential skills every compliance manager should possess to perform effectively.
Role of Compliance Managers
Compliance managers primarily ensure that an organization's business activities comply with regulatory frameworks. They plan and enforce policies, manage risks, and maintain ethical standards. Their responsibilities include:
Risk Assessment: Evaluating business and operational risks.
Conducting Audits: Ensuring adherence to standards.
Identifying Compliance Issues: Spotting and addressing deviations.
Policy Enforcement: Ensuring organization's policies and regulations are followed.
Developing Risk Management Strategies: Crafting processes to mitigate risks.
Investigative Procedures: Following up on compliance procedures.
Field service management software can greatly assist compliance managers in maintaining organizational integrity. It helps plan programs, enforce policies, and manage risks. 
Top 10 Skills for Compliance Managers
Let's delve into the ten most important skills that compliance managers should possess to succeed in their role.
1. Organizational Skills
Compliance managers must be adept at multitasking within defined timelines. They should be able to break down complex inspections or audits into manageable parts and delegate tasks effectively. 
2. Communication Skills
Effective written and verbal communication is paramount for compliance managers. They must possess quality interpersonal skills, including listening and decision-making, to effectively carry out the compliance process.
3. Problem-Solving Skills
Compliance officers should possess a combination of creative and analytical thinking to effectively solve problems. They must identify the risks attached to policy-making and devise structured solution processes.
4. Assessing and Interpreting Risks
Compliance managers should be familiar with the risk management process, which involves identification, analysis, planning, monitoring, reporting, and control. They should be able to assess a particular risk and interpret its implications on the organization.
5. Critical Thinking
Critical thinking is a desirable skill for a compliance manager. They should be able to think rationally about risk analysis and offer strategic input. Find some useful tips to prevent common maintenance manager mistakes here.
6. Creativity
Compliance managers should be able to perceive compliance risks and regulation measures creatively within the business. They should be innovative in generating solutions to unique compliance issues.
7. Integrity
Compliance managers should possess strong moral principles and honesty. They should uphold ethical standards when executing their tasks and be resilient when faced with tough situations.
8. People Skills/Relationship Building
Compliance officers should have the ability to read people and build trust with clients. They should be non-confrontational and non-aggressive, promoting a healthy workplace.
9. IT Knowledge
Knowledge of the latest business technologies and IT requirements is vital for a compliance manager. They should be flexible, adaptable, and well-versed in service management software and compliance-related technology.
10. Knowledge About Vulnerability/Security
Compliance managers should have a clear understanding of different security standards like ISO standards, interception regulations, control policies, and monitoring techniques.
Compliance managers are essential for overseeing compliance programs and generating audit reports efficiently. They must adhere to all applicable rules, laws, and regulations, respecting the wide range of roles and responsibilities within a firm. To enhance the capabilities of a compliance manager, specialized field service softwares can prove beneficial.
Conclusion
In conclusion, compliance managers play a critical role in maintaining the ethical integrity of an organization. Possessing the skills outlined above can make them more effective in their roles and significantly contribute to an organization's success. They must stay updated on the latest business technologies, IT tools, and regulatory policies, which can be facilitated by continuous learning and training through platforms such as Skill Lake. Their critical thinking, creativity, integrity, and people skills, combined with IT knowledge and an understanding of vulnerability and security, can make them invaluable assets to any organization.
Dive into the Future of Onboarding!
Start your free journey with Cellbunq today.
---
---