Singapore's Cosmic Platform: A New Dawn in Anti-Money Laundering (AML) Measures
Let's dive into this exciting transformation in Singapore's fight against financial crime. We're talking about a major step forward in Anti-Money Laundering (AML) efforts, thanks to introduction of a new digital platform, the Collaborative Sharing of Money Laundering/Terrorism Financing Information and Cases (Cosmic).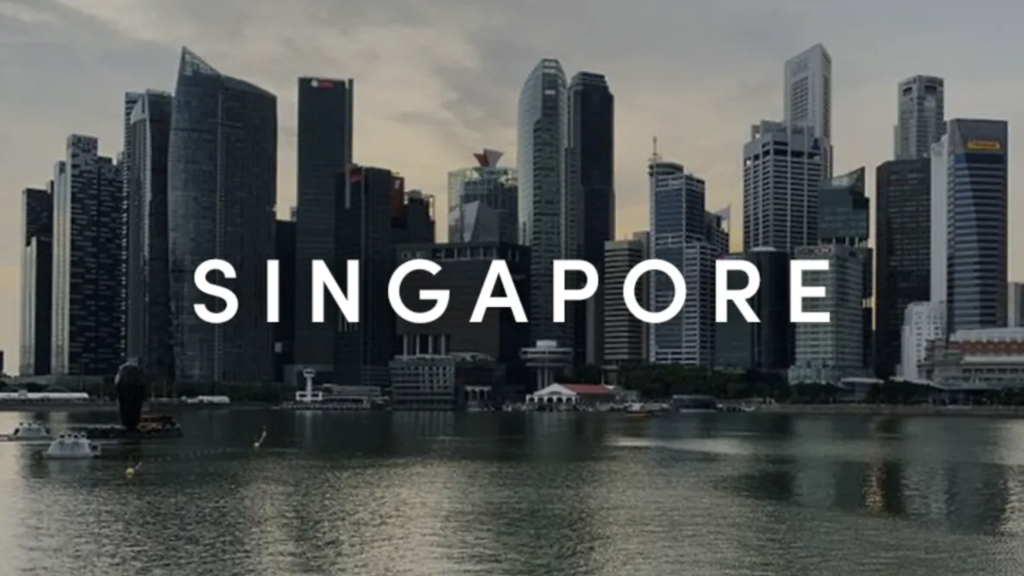 A New Dawn in AML Efforts
In the global battle against money laundering, Singapore is making waves. The Monetary Authority of Singapore (MAS) and six major banks have joined forces to develop Cosmic, a digital platform to enhance information sharing and collaboration. This move aligns with the global trend of leveraging technology to strengthen AML measures.
The Voluntary Phase
Banks in Singapore can voluntarily participate in Cosmic during its initial phase to ensure a smooth transition. This approach allows financial institutions to get to grips with the platform and allows MAS to ensure operational stability. It's a win-win situation, helping banks understand the benefits of digital platforms in combating money laundering.
Legislative Amendment
Singapore's Parliament has proposed a Bill to amend the Financial Services and Markets Act to establish Cosmic and set out guidelines for its initial phase. This legislative amendment is a clear sign of the government's commitment to creating a robust regulatory framework that supports digitization in the fight against money laundering.
Mandatory Information Sharing
While the initial phase is voluntary, MAS plans to make certain aspects of information sharing mandatory in subsequent phases. This gradual transition towards mandatory information sharing highlights the importance of collaboration and the need for a unified front against financial crimes.
The Purpose of Cosmic
Cosmic is designed to tackle the challenges posed by sophisticated money laundering networks. It allows enrolled institutions to request and share information on customers exhibiting suspicious banking behavior, making it a crucial tool in detecting illicit activities.
Red Flags and Thresholds
Cosmic uses a range of red flags derived from global and domestic cases to identify potential money laundering activities. These red flags remain confidential to prevent tipping off offenders. The platform analyses various indicators, allowing for quicker identification of suspicious activities.
Collaboration among Banks
The collaboration between MAS and six major banks in developing Cosmic highlights the significance of collective action in combating money laundering. This collaboration showcases how digital technology can facilitate controlled information sharing between banks, regulators, and law enforcement agencies.
Digitisation's Role in AML
The implementation of Cosmic underscores the increasing importance of digitization in AML efforts as financial crimes become more sophisticated; traditional manual approaches to detecting money laundering need to be revised. Digital platforms, like Cosmic, offer a technological advantage by enabling real-time data analysis, pattern recognition, and automation.
Read More:
Unmasking the Top AML Scandals of the Past 20 Years: A Legacy of Financial Crime
Unveiling the Threat: 5 Exploitative Trends Used by Fraudsters for Identity Theft in 2023
Evolution of KYC and AML: A Decade of Strengthening Financial Integrity
Conclusion
Singapore's introduction of the Cosmic platform represents a significant step towards enhancing AML measures in the country. The voluntary phase allows for a smooth transition, while subsequent mandatory phases ensure broader coverage and comprehensive AML efforts. As digitization continues to play an increasingly critical role in combating financial crimes, the implementation of Cosmic showcases Singapore's commitment to staying at the forefront of AML initiatives.
So, what's next in the fight against financial crime? Only time will tell, but one thing is certain: digitization is here to stay.
Referrence
Singapore set to launch 'first of its kind' AML data sharing platform for banks; six major lenders have signed up to join 'Cosmic'
Source: https://cityroma.com/news-singapore-set-to-launch-first-of-its-kind-aml-data-sharing-platform-for-banks-six-major-lenders-have-signed-up-to-join-cosmic/
---
---