Collect and verify supporting documents
Onboarding of clients are complex and regulatory requirements are continually changing. With Business Collect you can up your game and collect any supporting documents.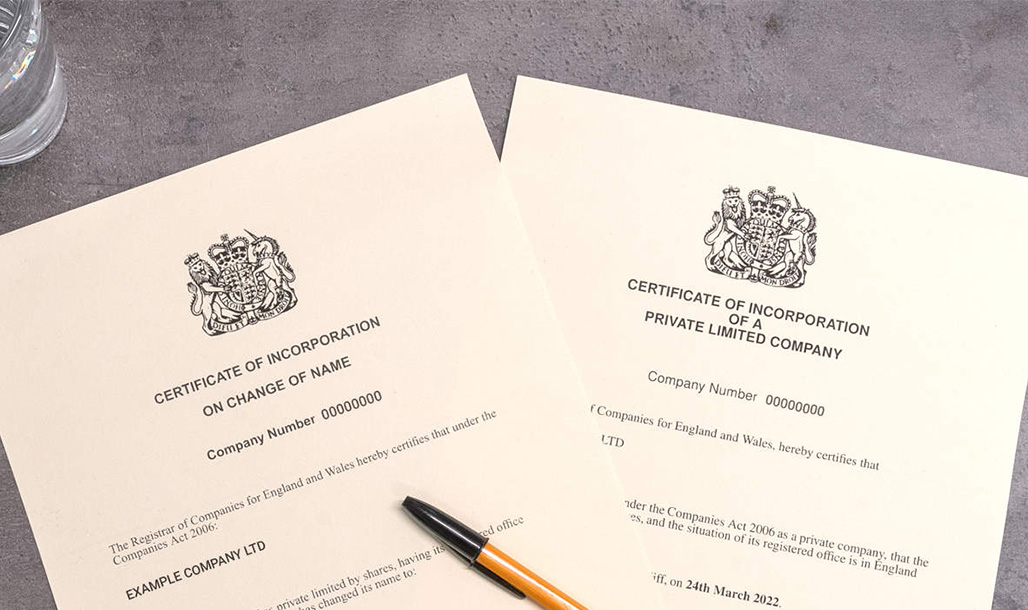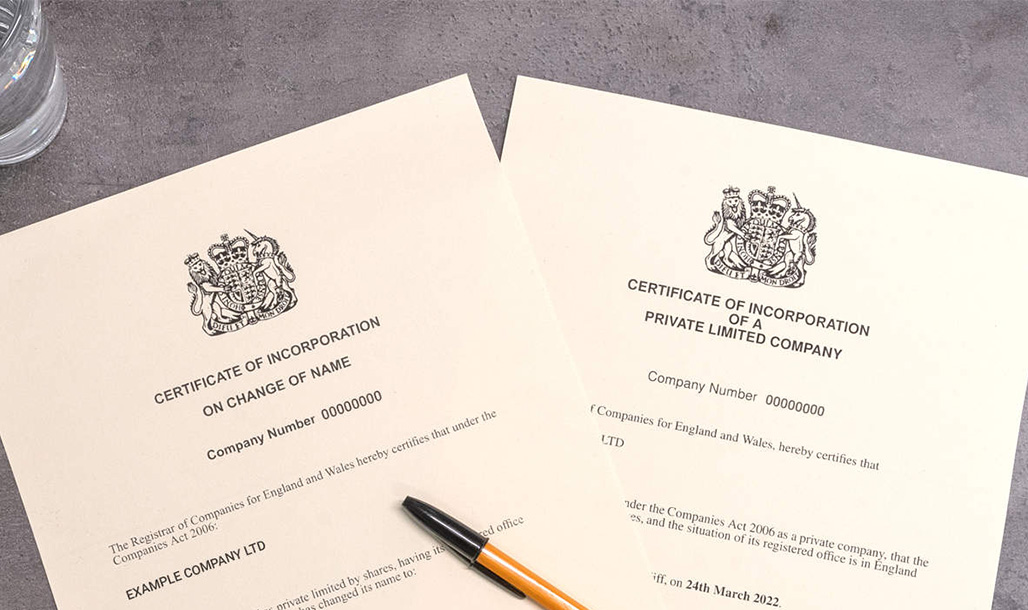 Customised flows to collect
Any business document that you require
Businesses are unique and so is your requirements. Cellbunq allows you to create customised journeys for your customers to collect any type of business documents such as: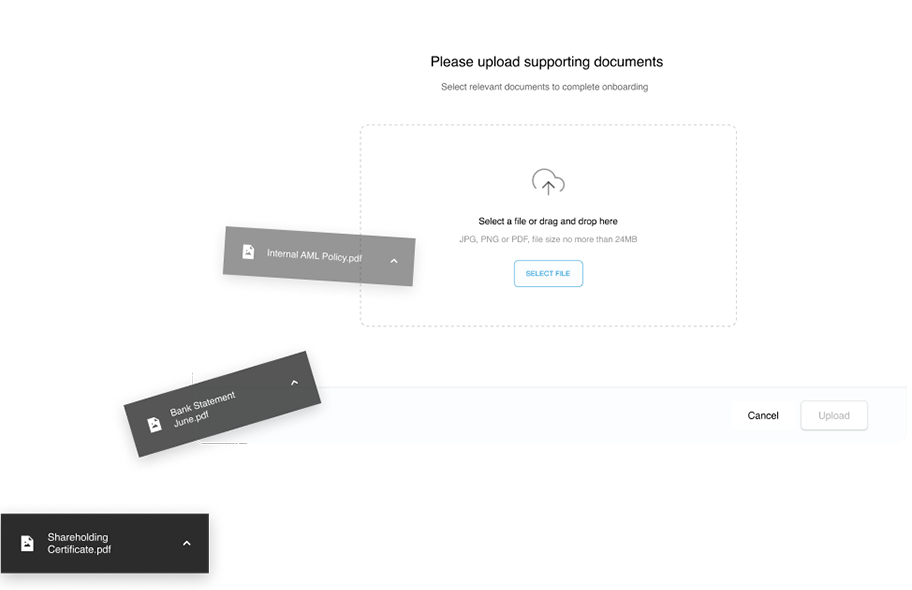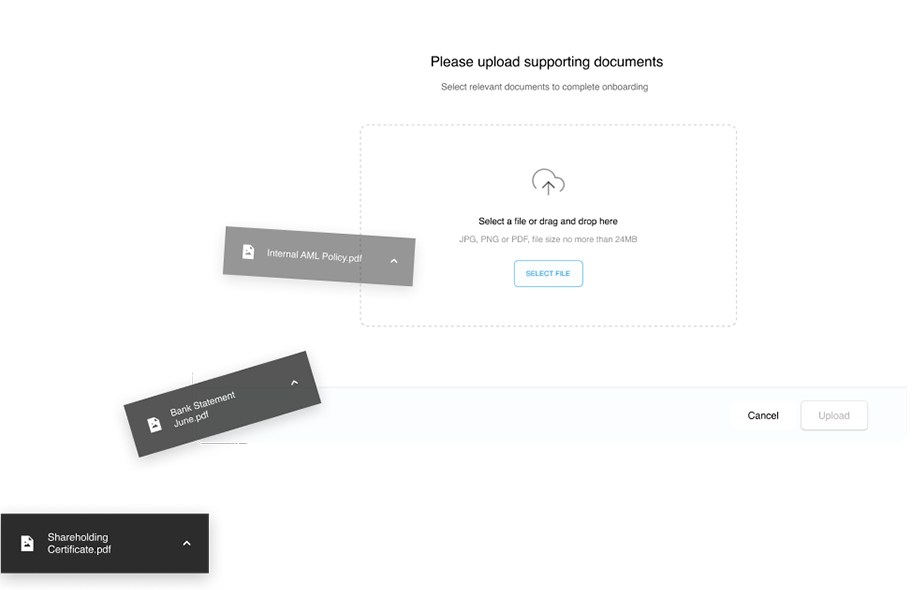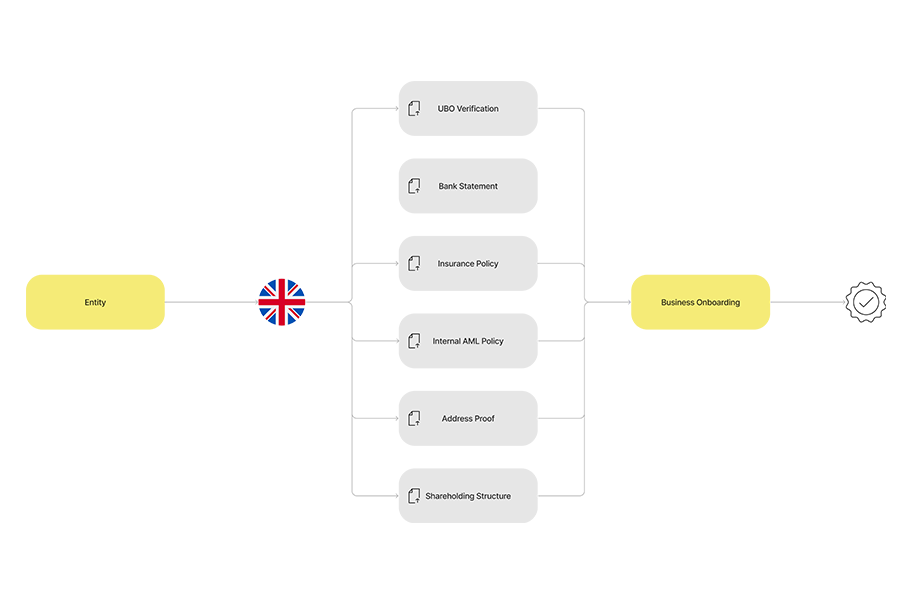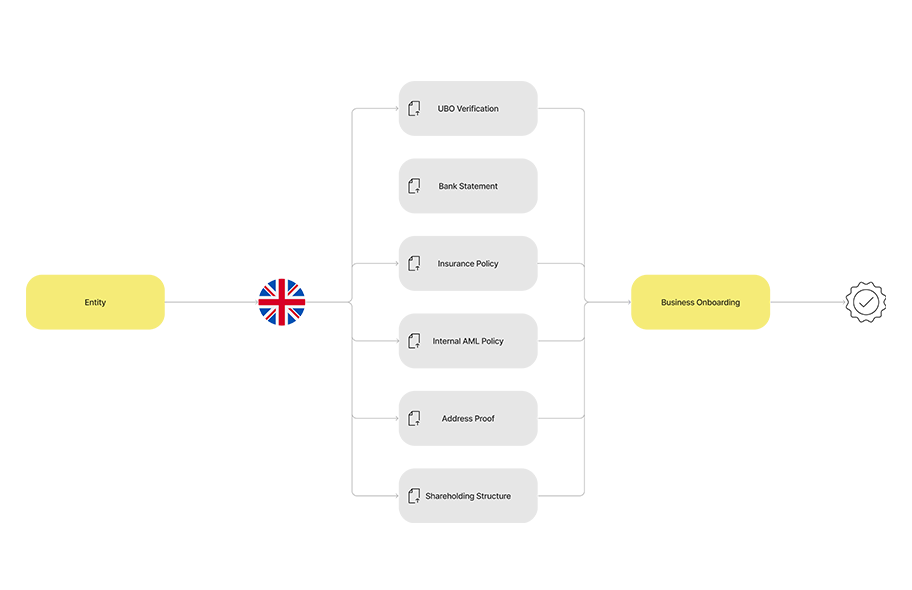 Create customised flows of
Different documents for different clients
Create different journeys based on pre-requisites from your end. Enable or disable different documents and gather as much data as you wish.
Seamlessly onboard businesses from anywhere in the world
With our frictionless onboarding , businesses can find their company and submit any supporting documents  / verifications in minutes.